Hefei Opek Machinery Co., Ltd. is a professional company which produce OPEK brand high speed fully jacquard computerized hat & scarf knitting machine, we already successfully exported to more than 30 countries。We have professional workshop of CNC , with high precision lathes, milling machines Division and professional for spare parts manufacturing, in order to ensure and control quality and standards of accessories . We own trained team of R & D , and with domestic and international after-sale service system . with the domestic market has a relatively complete and scientific quality management system. With the recent rapid development of domestic and international textiles knitting market, all our team members have firm confidence and ideas towards a more wider domestic and international markets.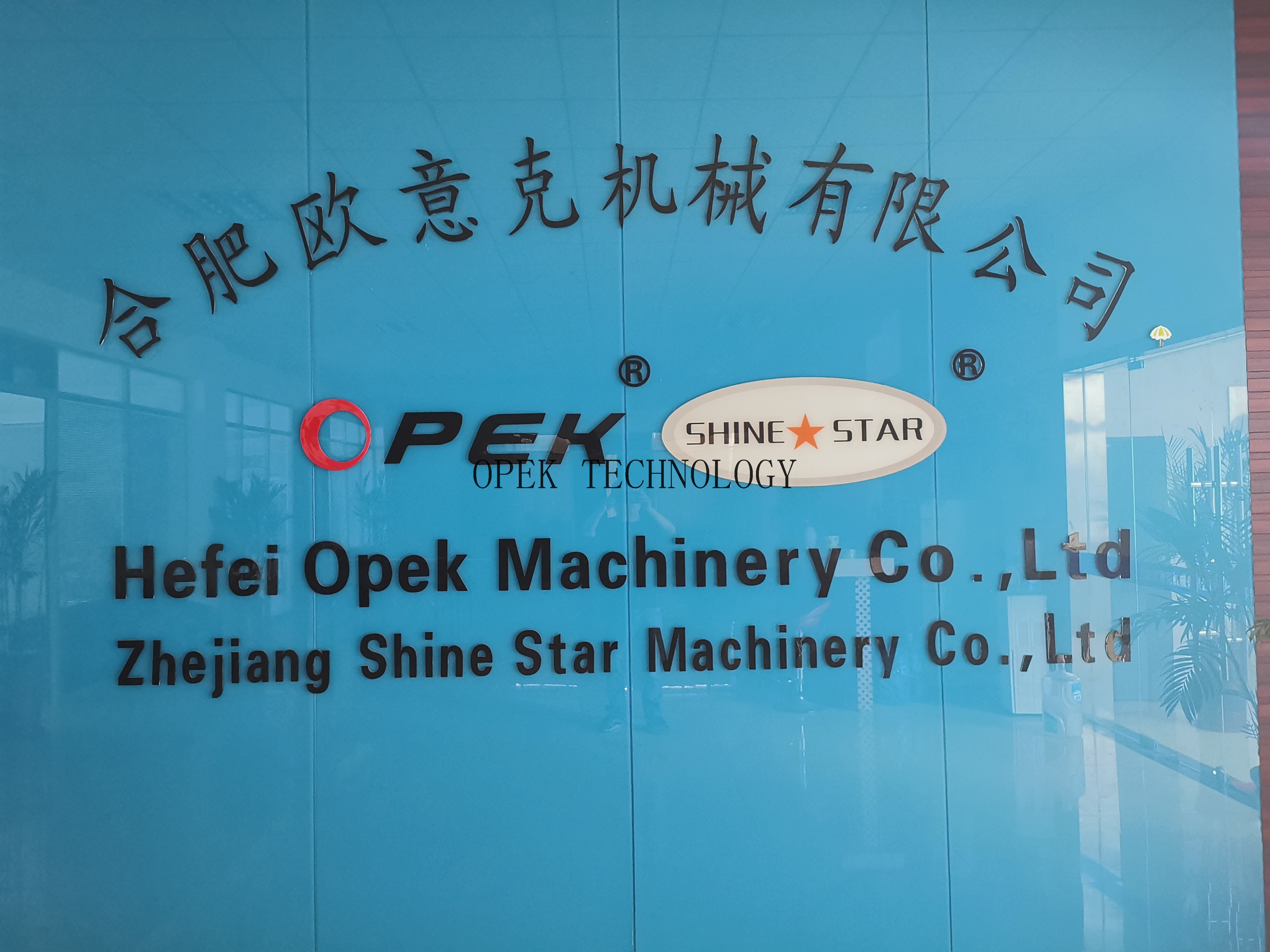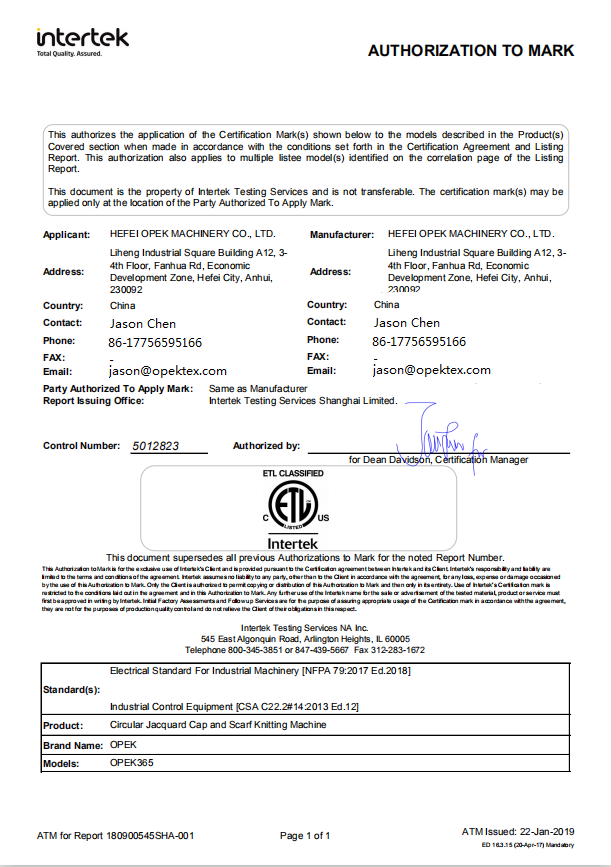 From 6.20-6.26 in 2019, our company Hefei Opek Machinery Co., Ltd. participated in the Quadrennial International Textile Machinery Exhibition in Barcelona, Spain ITMA 2019.
At this exhibition, our company successfully exhibited the latest CE and ETL certified high-speed full-computerized hat & scarf knitting machine, which have been recognized by the European and American markets and praised by customers.
As a manufacturer specializing in the manufacture of high quality scarves and hat knitting machine . We constantly striving for excellence. We mainly produced CE approval products for European market . The whole machine adopts high-precision customized parts. After years of producing, all machine with stable performance with in high speed running. Full computerized operation and design, easy to learn, simple to maintain, suitable for European customers variety design request on the market , the knitted fabric's pattern effect can be comparable to printing, can complete the achieve requirements which other knitting machinery difficult to complete.
Since the trade dispute began in 2018, our company has responded to market changes and developed an ETL-certified hat and scarf machine which meets the needs of the US and Canadian markets. And also becoming the first company who get with ETL certification on small circular hat and scarf knitting machine , and The North American market has achieved very good results in selling .
We take the exhibition as an opportunity to develop our excellent products, services and OPEK brand to the world .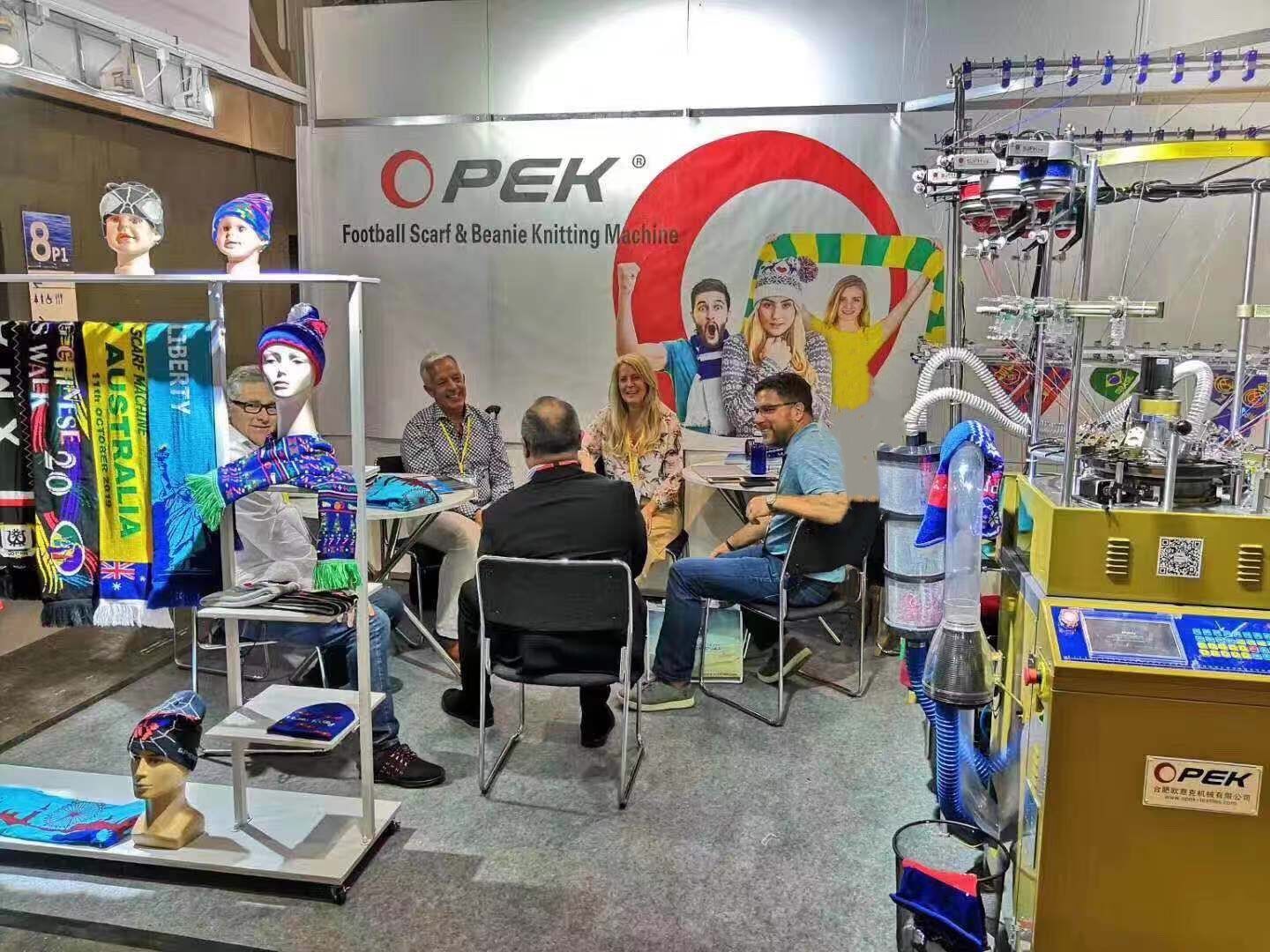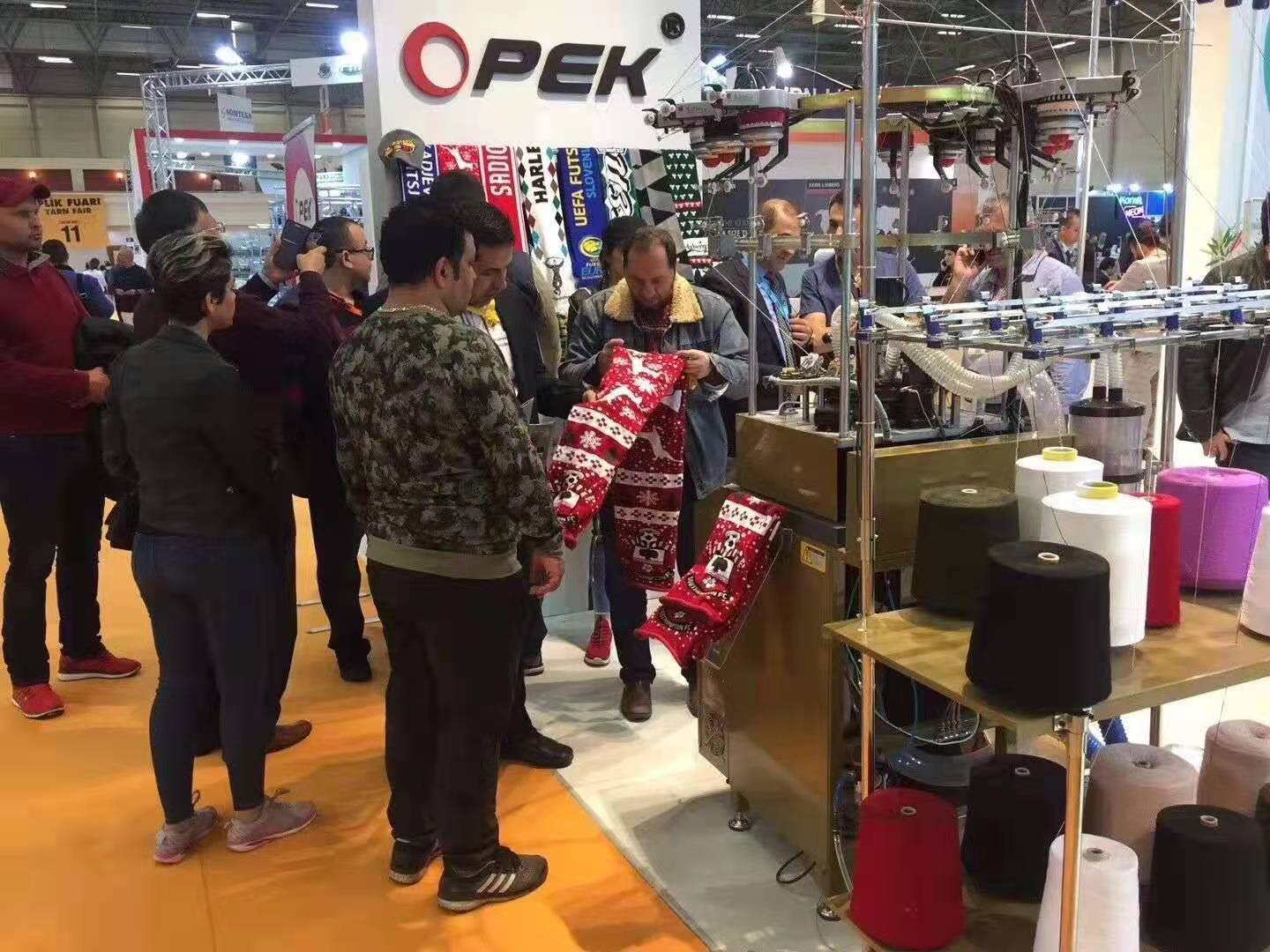 Hefei Opek Machinery Co.,ltd
www.opek-textiles.com